Spaghetti alla carbonara
Nothing beats a classic Italian carbonara.
INGREDIENTS: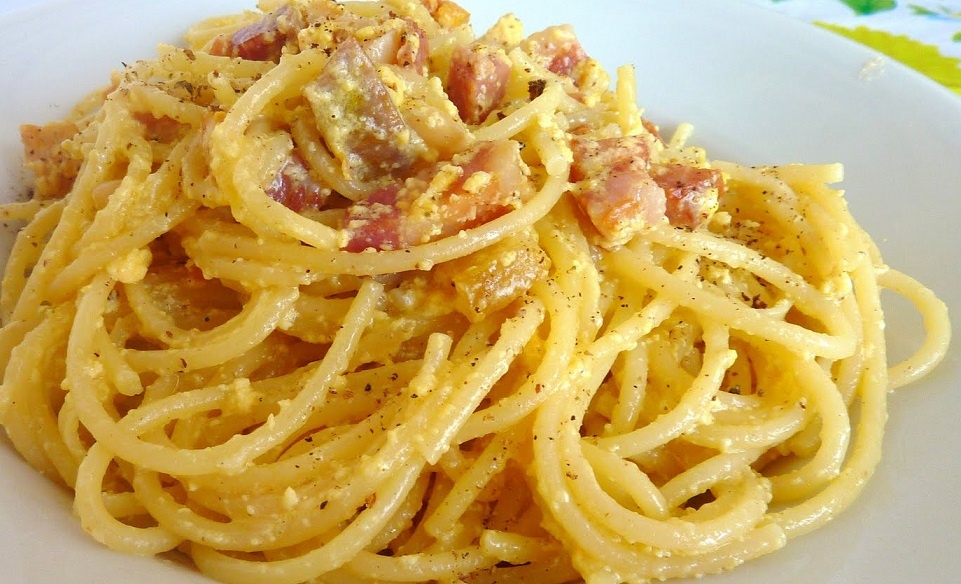 1 egg, plus 4 egg yolks

100g finely grated parmesan, plus extra to serve

400g spaghetti

1/2 bunch basil, finely chopped, plus extra leaves to serve

125g unsalted butter, chopped

1 onion, finely chopped

2 garlic cloves, thinly sliced

350g smoked speck or smoked bacon, rind removed, cut into lardons




PREPARATION:
1
Place egg, yolks and half the parmesan in a small bowl and gently whisk to combine. Season and set aside.
Bring a large saucepan of salted water to the boil over high heat. Add the pasta and return to the boil. Reduce heat to low and simmer for 4-5 minutes until just cooked. Drain pasta in a large heatproof bowl and reserve 1 1/2 cups (375ml) cooking water.
Scatter over half of the basil, half the butter and remaining 50g parmesan over the pasta. Season to taste and toss well to combine. Set aside.
Meanwhile, heat remaining butter in a large deep-sided frypan over high heat. Add the onion, garlic, bacon and remaining basil. Cook, stirring occasionally, for 5-6 minutes until onion is soft and bacon begins to brown. Reduce heat to low, scatter over the pasta and toss to combine.
Pour in the parmesan and egg mixture with the reserved coking water. Season to taste and toss until the egg and parmesan mixture has thickened and made a little sauce. Scatter over extra parmesan and basil leaves to serve.