RAGU' NAPOLETANO
Neapolitan Ragu'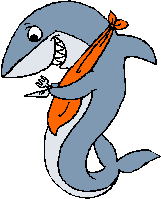 1 onion, thinly sliced
2 oz. oil
1 oz. lard, chopped
1 carrot
1 celery stalk
8 oz. whole top round
1 lb. whole veal shank
8 oz. pork short ribs
3 lbs. tomatoes, peeled, seeded and chopped
20 basil leaves
salt and pepper
in a skillet, sautÚ one onion in oil and lard. Add chopped carrot and celery. SautÚ them until wilted but not browned, add the meats and sautÚ until browned on all sides.
Add the peeled, seeded and chopped tomatoes, basil, and season with salt and pepper to taste. Stir well and cook over very low heat with the pot covered for about 3-4 hours.
When the rag¨ is ready, remove the meat from the casserole and set aside. Use the sauce as a condiment for maccheroni, and serve the various meats with it or as a second course.
Other variations of rag¨ may include fresh pork sausages, braciola stuffed with raisins, pine nuts and spices, and pork skins stuffed in the same manner. These meats may be used in addition or instead of other cuts; in any event, the less choice cuts are more suitable for this long cooking rag¨. If meats take less time to cook, they may be added halfway through the cooking process