Ultimate Caprese Salad
Real talk: This is a dish to make when the tomatoes are peaking—at the farmers' market, you should be able to smell them before you see them. The moment only comes around once a year, so make the most of it (which is to say, do very little with them). This is part of BA's Best, a collection of our essential recipes.
NGREDIENTS:

50 grams raw almonds (or pistachios, hazelnuts, etc.)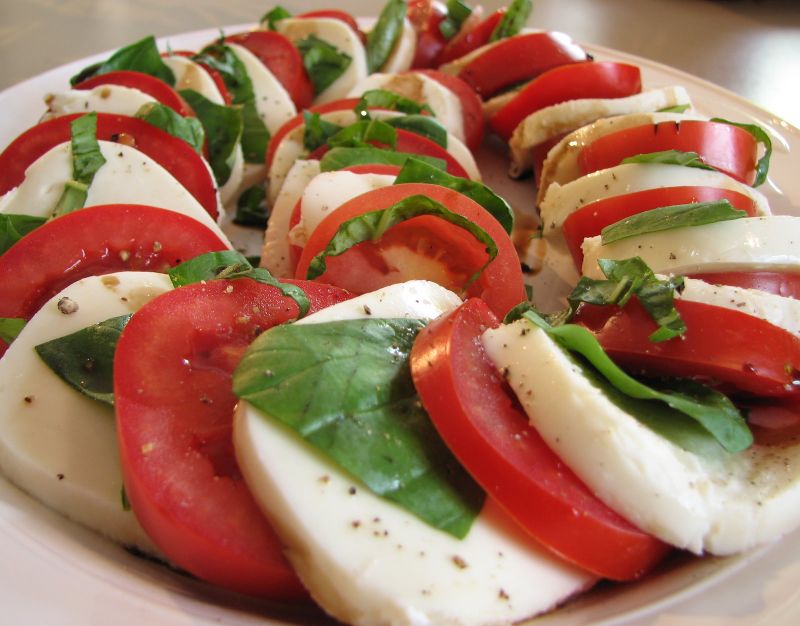 500 grams sugar
50 grams light corn syrup
100 milliliters water
450 grams desired honey
3 egg whites
confectionary rice paper
pint mixed cherry tomatoes, preferably heirloom, halved
tablespoons (or more) extra-virgin olive oil, divided
pounds mixed medium and large tomatoes, preferably heirloom, cut into thin slices and/or wedges
ounces buffalo mozzarella or mozzarella, room temperature, torn into pieces
Coarsely ground black pepper
Small basil leaves and toasted country bread (for serving)


PREPARATION:
Step 1
Toss cherry tomatoes with 1 Tbsp. oil in a small bowl; season with salt.
Step 2
Arrange tomato slices on a platter, slightly overlapping; season generously with salt. Arrange mozzarella over tomatoes; lightly season mozzarella with salt. Spoon cherry tomatoes over salad and drizzle with 6 Tbsp. oil; season with pepper. Let stand 30 minutes to let flavors meld and release juices from tomatoes and mozzarella.
Step 3
Top salad with basil and additional salt and oil, if desired. Serve with bread alongside.