LA FESTA DEL CANNETO
Italian version English version
THE FESTIVAL
From the news sent by the village, we learn that the procession was a great success and it involved large numbers of the faithful from near and far, anxious to return to the <![if !vml]>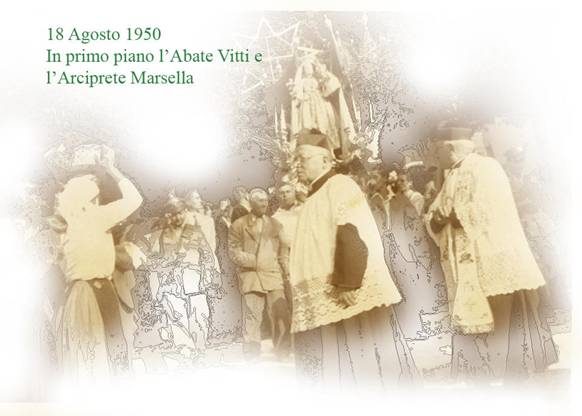 <![endif]>old traditions that were passed on by our ancestors.
The tradition that has lasted for centuries is to take the statue of Madonna from Settefrati and carry it on the shoulders of the faithful to the Sanctuary of Canneto, a distance away. This year, that scene will again be reenacted in Canneto; a tradition that has lasted for centuries and that was part of the traditional feasts and devotions of the Festival of Canneto will now be renewed. This year the we returned to the Sanctuary of Canneto carrying the Venerated icon of the Madonna, housed in the church of St. Stefano in Settefrati, on our shoulders
The festival featured such dignitaries as Abbot Vitti and Archpriest Marsella
The morning of August 18th 2007 I felt sad and nostalgic, thinking about the old tradition that marked the beginning of the festivities that lasted for the five days of the festival. Last year, I was in Settefrati when the priest proposed to us that we march back to Canneto on foot and asked us to vote on his proposition. The majority of people present voted yes. I too voted yes with a little anxiety, thinking about how difficult it would be to face such a long walk along steep and arduous paths after so many years of traveling along the same road by car.
I promised myself that I would walk behind the Statue for at least a part of the procession. Those 5 days, both in the Valley and in the villages there are days of celebrations and religious rituals. On August 22nd, at night, the icon would be returned, again on the shoulders of the faithful, followed by people holding candles that illuminated the path. The solemn procession by candlelight was very evocative and could be seen from far away by all the inhabitants of Comino Valley.
I relived those moments this year and I still remember them vividly.
Delia Socci Skidmore